About us
Hommage production was established in 2011 on the desire to bring together a diverse bunch of creatives, rebels, friends and sometimes even totally random well-doers sharing the same qualities– authenticity and an immense love for creating original audio-visual contents.
We actually enjoy making our clients' wishes come true, especially if their wishes match up with our own and even when they seem absolutely insane and on the verge of possibility. We love to be well-paid (after all, we deserve it), but money is not what drives us. Not primarily, that is. If you wish to hire us, show us you are passionate about your vision (preferably being "on the verge of possibility", but not necessarily every single time, please…) or stress the humanitarian aspect – this is our soft spot. At any rate, it's not enough that you choose us – we also need to choose you. There must be some kind of magnetism at play.
If you are curious about all the things we can do, check out the "Analog & Digital Art", "Broadcast" and "Ads & Promo" sections. And if you really want to see us shine – let us do something we have never done before or in a way we have never done it. We love getting off the beaten track or trying out new project approaches. We do not care much about fitting the molds and the word "impossible" is just not in our vocabulary. (Being thrown into the fire is a discipline we practice on a daily basis. OK, it's mostly pork chops and burgers that get tossed on the coals but we often also jump in ourselves when faced with a new challenge).
Ever since it was established, our company has cultivated a recognizable and eclectic "hommage style" bearing the closest resemblance to the sound of jazz, the music we love, record and support in many ways. Here everyone plays their own unique part, yet there is perfect harmony. At times we have no way of knowing where our ideas will take us, but it is this spontaneity that has preserved us as (re)creatives in the creative world. And yes, we do plan to change – but only for the better because we have plenty to say, suggest and try out. We are convinced that this exact tie that binds our team together will help us recognize each other and connect us to you too. We're looking forward to that moment!
Let our work do the talking
In cooperation with the Croatian National Radio Television (HRT), Hommage production has produced 30 episodes of children's TV series "Njama, njam" and a 6-episode documentary series "Priče o veteranskom uspjehu". We have also produced the pilot episode of the sitcom "Areta". We design, prepare, implement and finalize audio and video projects. We do love what we do!
Film and Video
Thanks to many years of experience of each individual member of our team, as well as successful projects in all segments of the audiovisual industry and, to the satisfaction of our numerous content partners, we can say with great confidence that we offer nothing but superior service in all production segments.
We cover the entire process – from idea and concept development, budgeting, organization and shooting to audio and video postproduction. We rise up to the challenges that our clients throw our way, both technologically and creatively. We are exceptionally proud that today, as a relatively young company, we can offer a broad product range, including:
Feature films
Documentaries

360 VR Video

Animation

Corporate promo films

TV Series

Recording concerts and other events (our way!)

Commercials

Video clips

Trailers

Photography
Digital and Analog Production
Sound recording services, predominantly on-location, are just as important to us as video production. Music motivates us to live, work and excel. In addition to today's standard digital technologies we employ, using some of the best audio capture devices available, Hommage production also offers analog tape recording, which could well be an exception on the domestic market. Analog audio recordings are by far the most natural sounding medium used to record and reproduce recorded work due to their wide dynamic range and their particular open sound character that is now increasingly sought after as vinyl is making its big comeback to the market. Soon we will also venture into setting up our own record label. We will endorse only the most creative music of the highest quality (placing our confidence in our own humble musical tastes), providing support starting from pre-production, sound recording and processing, mastering to releasing it on vinyl or in hi-res formats for further distribution. We don't lack the experience, are happy to learn something new every day and work with professionals who share our enthusiasm.
There are only a few of us, but…Nah, that's it. Just a few of us here…
a few.
Irena Svalina
Production, editing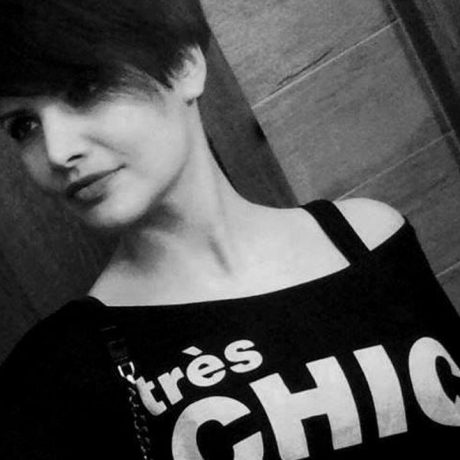 Monika Drahotuski
post-production supervisor, editing
Petar Milic
production, video and audio
Josip Klobučar
postproduction, animation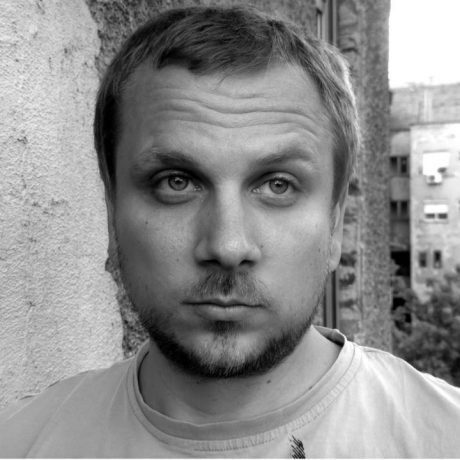 Ivica Vranjic
ground-to-air, air-to-ground shooting
Translation of the word "hommage":
Homage – présenter ses ~ s à Q. hommage – présenter ses ~s à q. to pay one's respects to someone; faire ~ à q. to pay tribute to, to honour; rendre ~ to pay tribute to someone; rendre ~ à vérité tell the truth; mes ~s my respects